BEER PACKAGING AND BRANDING



Inspired by personal experiences of queer nightlife in East London, Head is a beer brand that is unapologetic, and celebratory. With bold references to sex and fetish wear, Head is a toast to nonconformist queer modes of being. The label designs combine Greek statues with a futuristic visual language to pay homage to queer pasts while also looking to queer prosperity still to come.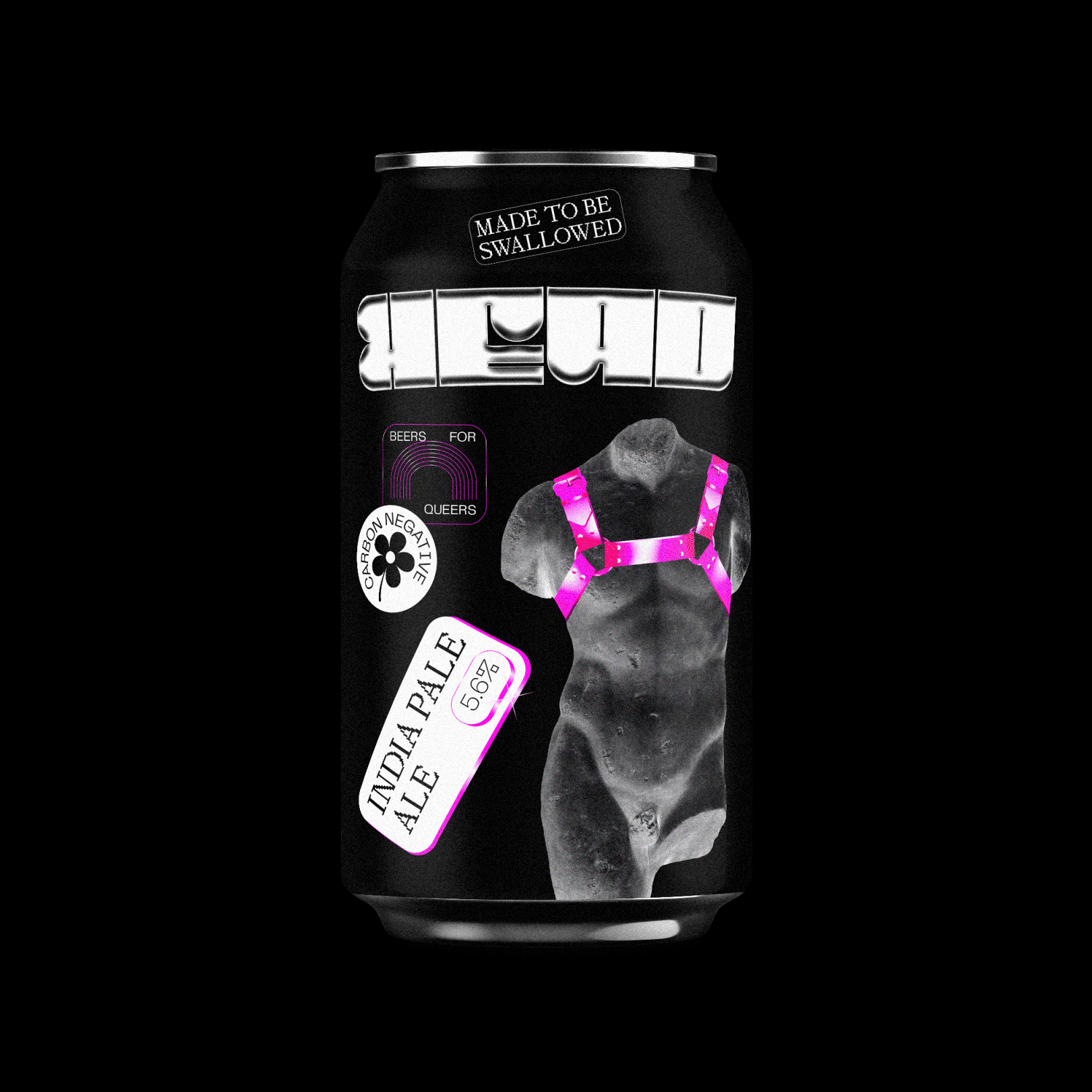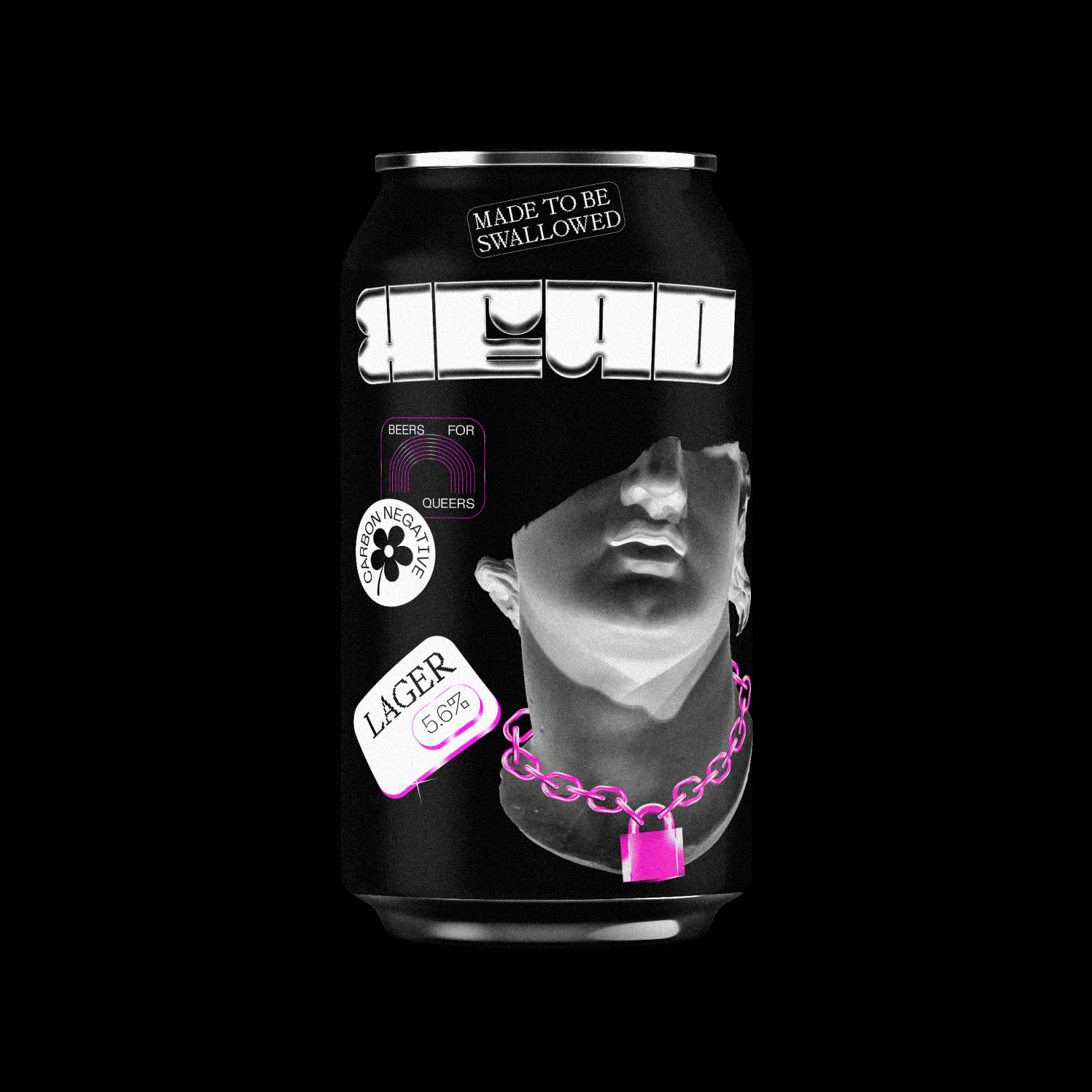 HEAD IS A TOAST TO QUEER FUTURITY


I am invested in what it means for a community whose rights are constantly contested, and whose hard-won progress can be quickly undone, to persistently assert its future. Head borrows elements from

science fiction because science fiction is a timeless, utopian language that reassures us that there is a future.